I miei computer, console e programmi retro
Oggi è stata annunciata la 26esima Entry. Questa è l'edizione con il più alto numero di partecipazione di sempre. Forse grazie a quasi 1000€ donati e a tutto il bendi Dio in hardware e riviste donate. Probabilmente con il giusto incentivo tutto si muove

Ora è ufficiale, Monster on the run è il gioco numero 23 nella lista dei pervenuti al MSXDev21.
questa è la scheda ufficiale su
MSXDev
dove potete provare online il gioco.
Prima di pubblicare il gioco è stato provo sulle mie macchine reali Philips NMS8245 e MSXVR
e su due emulatori che girano sul MAC CocoaMSX e OPENMSX.
Letteralmente "Mostro in fuga", lo scopo del gioco è aiutare il mostro blu ad arrivare all'uscita.
Usando i tasti cursori il mostro segue il percorso fino a fermarsi al primo muro.
Il programma è stato scritto in Basic e compilato con l'utilissimo
MSXBAS2ROM
480 linee di codice e un totale di 17 livelli.
Ed ecco alcune schermate…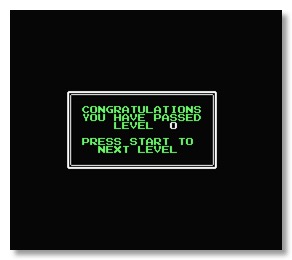 Di qualche minuto fa l'email da parte degli organizzatori del MSXdev21 che il mio "Monster On The Run" è entrato ufficialmente nella lista dei giochi del concorso.
We've got good news for you, your game "Monster On The Run" has been approved for MSXdev21!
Your entry has been examined and tested for the requirements-check and passed. That means the game is now officially accepted for the MSXdev21 contest.
What happens next? The game will be
publishing on our dedicated web-site with an accompanying news post on both msxdev.org, as on msx.org (MSX Resource Center).
Ecco qui la schermata principale del gioco. Mi sembrava perfetto testare MSXVR con il nuovo gioco.
Gira che una meraviglia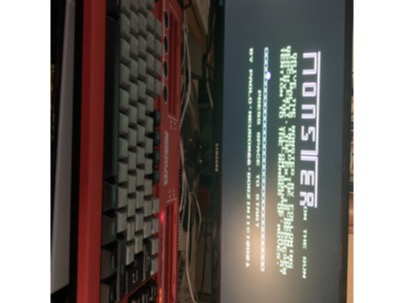 Oggi ho terminato le ultime modifiche al gioco con cui partecipo al MSXdev21. Inviato all'indirizzo email dell'evento e ora aspetto che mi contattino. Noi Italiani non siamo scaramantici però non si sa mai

parlerò del gioco appena sarà confermato l'ingresso.